London's sewers are the ideal environment for rats to live and breed. There is no way to eradicate rats from the sewers. They have happily lived there, from when they were first built by the Victorians in the late 19th century.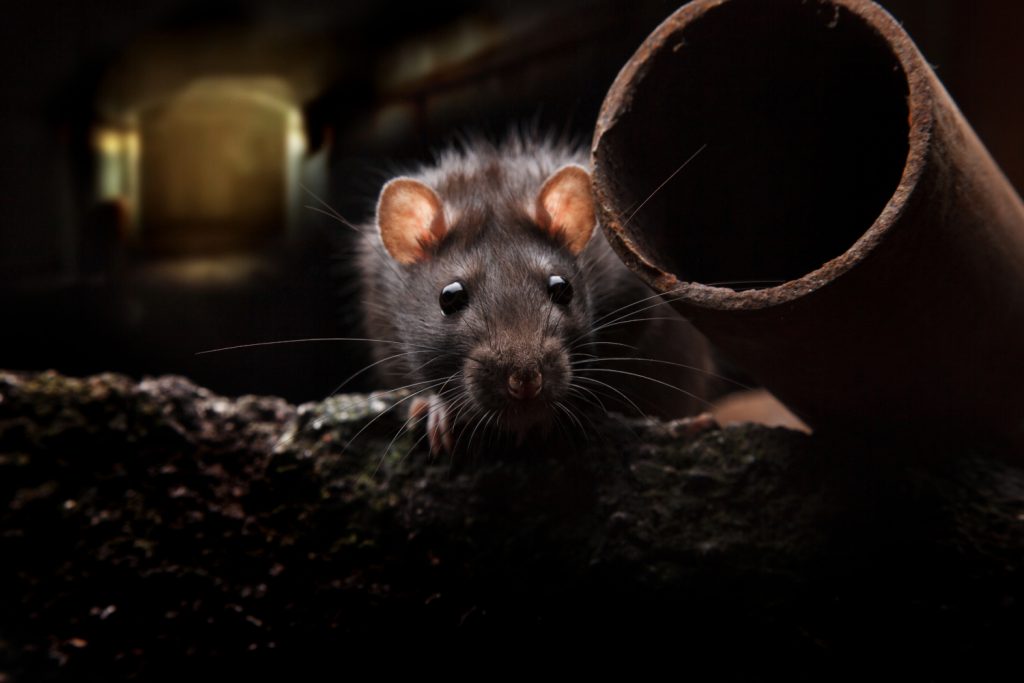 You need to look after your drains, so that London's sewer rats do not become unwelcome lodgers.

How close are you to a rat in London?

The saying was that "You're never more than six feet from a rat in London". It was a catchy slogan designed to promote hygiene in London homes. The reality is closer to 150 feet, but that wouldn't have the same impact.
Other untrue London myths include Jimi Hendrix introducing parakeets to London and Adolf Hitler earmarking a block of flats in Balham as a place to live.
What are the signs you have a rat problem at your London property?

If you have any of the following in your London home, you have rats.
Scurrying or scratching under the floorboards or in the walls.
Droppings in the kitchen or in a food preparation area.
Smear marks on the skirting boards where they run along.
Holes in the skirting boards where the rats have chewed.
Or the other real giveaway, you've actually SEEN a rat.

So you think you have rats, what next?
How do the rats get from London's public sewers into your home?
Rats live happily within London's sewage systems and travel around them freely. However they can squeeze through a hole the size of a 50p piece.
So any holes, cracks or disjoints in pipes or manholes in a London property offer rats the opportunity to enter your home.
If you have even a small hole in one of your drain pipes, a rat can make light of tunnelling from a drain pipe and into the cavity walls of your property and then into the attic space.
How do I check that rats can not escape from my drains and into my home?

The first step is to have a cctv survey of your drainage system. The engineer will camera all the drains looking for defects that might give access to rats.
As well as checking the drains with a camera, an experienced engineer will visually inspect the gullies and manhole covers to check for defects.
If I find I have defects in the drainage system at my home, what next?
How do I find a good London drainage company to carry out the drain repairs? The company that carried out your drain survey will normally quote for the repairs.
Hopefully you have been given a site plan and a copy of the report.
You can then email this to other drain companies asking for quotes. They may provide alternative solutions. It is always best to get at least two other quotes. However, remember that the cheapest quote is not always the best.
Go to checkatrade or NADC to find a reputable London drain company.
Is there anything else I can do to stop the rats coming from the sewer into my drains?

There are several products on the market such as rat stopper, rat blocker, rat wall, rat flap or rodent valve. They allow the rat to leave, but not return.
There are a variety of designs, but our engineers prefer the steel rat blockers with serrated flaps. The rats, however prefer the plastic ones, easy to chew.
The rat blockers are simple to install (if you know what you are doing). They have to be installed the right way around, otherwise the waste can't get out!
Not sure where to start?

If you are having a problem with rats at your London home and need advice, please call 020 8168 2345 or email info@limehousedrains.co.uk.