This is a question that often comes up when our engineers have been out to unblock a toilet, sink or drain at a rental premises anywhere in London.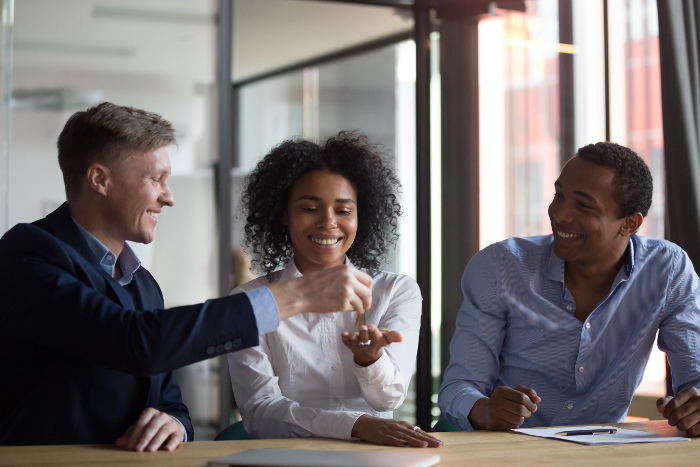 According to government statistics nearly half of the households in London are now living in rental properties (either private or social ownership).
We usually take payment from the person who asked us to carry out the work, but the landlord or tenant will always ask "What caused the blockage?", so that they can try and get the other party to pay for clearing the blocked drain.

My toilet kept blocking. My landlord kept blaming me, saying I must be flushing the wrong things down the loo. I am the only one that lives there, so I knew that I wasn't. In the end I called Limehouse Drains.

They offered to clear the blockage and then put a camera to look down the drain to look for any problems. They found that the drain was full of roots.

I showed the cctv footage to my landlord, who arranged to have the roots removed and the drains repaired. No more blockages any more.

Georgina S. of St Ann's Hill, Wandsworth, London SW18 (tenant)

What if neither the landlord or tenant is responsible for the drains?

It might not even be the tenant or the landlord who actually has to pay for the drains. Thames Water are responsible for all shared drainage in London, even if the blockage or repair is on your property.
With flats it will be the freeholder who will be responsible for any drains outside of the individual flat.
What does the law says about landlords, tenants and drain repairs?

The Landlord and Tenant Act 1985, states that it is the landlord's responsibility to maintain drainage, pipes and other areas of plumbing.
If a drain becomes blocked through tenant misuse, then the tenant is liable for the cost of repairs.
Tenants should always read their tenancy agreement in case there any specific exclusions with regards to drainage in their particular property.
What would count as drain misuse?

Putting anything down the toilet other than pee, poo and paper would constitute misuse of the drains. This would include wet wipes, cotton buds, nappies, cat litter, children's toys, sanitary products and cotton balls.
Drains can also be blocked by fat, grease or food scraps going down the kitchen sink. As soon as the fat and grease cools down, it will block the sink or drain.
I have students in one of my properties. They are lovely people and rent is always paid on time. However the toilet keeps getting blocked.

My usual drain company goes out and clears the toilets. I couldn't get hold of them one weekend, so I contacted Limehouse Drains.

He said he would try and find out what was blocking the toilet. The engineer visited site and found cat litter in the line.

Apparently my tenants thought it would be ok to flush cat litter down the toilet!

David K. of Hammersmith, London W6

It is not always black and white when it comes to a blocked drain or toilet.
It could be that there was previously a single person living in a London property and now a family has moved in.
The increased volume of waste in your foul drain will mean that the roots or scale in the line that weren't an issue before are now actually causing the waste to back up into the property.
The engineer might find that your drain or gully is blocked with wet wipes, grease, cotton buds etc. But that may not be the reason for the blockage. The cause of the blockage could be roots, scale or a defect in the line.
Finding out who should pay for the blockage

The landlord will ask for photos of whatever was causing the blockage.
As soon as the landlord sees even one single wet wipe in the photos, then they will be so happy and they will be sending you the invoice for unblocking the drain, giving you a lecture about drain misuse and you won't have a leg to stand on.
You might get away with saying that it must be from the previous tenant, but you will only get away with that one time.
Don't give your landlord the chance to point the finger at you. Keep grease and wet wipes out of your drains.
What can a London landlord do to keep their drains clear?

We always recommend that a landlord has a cctv drain survey carried out when they purchase a property. That way you will know if there are any problems. Any drain repairs that are required can be carried out before they get any worse.
When a tenant leaves, you could ask a reputable drain company to come out to flush through the drains. This is common practice at commercial properties. That way you can be sure that a blocked toilet or sink has been caused by the tenant.
If you have a blocked drain at a rental property in London, who should you call?

Call our friendly office on 020 8168 2345 for expert advice and a FREE no-obligation quote for clearing a blocked drain or toilet in London.